Welcome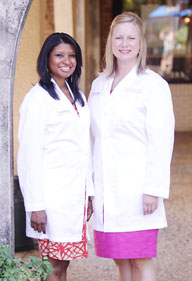 Thank you for choosing Madison Ob-Gyn Associates. We are excited to serve the needs of women in Madison County and surrounding communities. We recognize the need for quality, professional healthcare options for women in the area, and we feel confident that you will find us to be a new and convenient alternative for your obstetrics and gynecology needs.
Our office is fully staffed by women in an effort to provide a private and comfortable environment and make your experience as pleasant as possible. Our providers are locally trained and have medical and surgical expertise in the most current and modern approaches to obstetrics and gynecology care. We are also proud to be the first ob-gyn private practice affiliates of the new, state of the art hospital in the area, Madison River Oaks Hospital. We offer a full range of women's health services and we strive to focus personal attention to your unique healthcare needs.
Our devotion to the health care of women is what drives us. We are honored to be a part of womens' lives from their entry to womanhood through pregnancy and into menopause and beyond. As mothers, wives, and busy healthcare professionals, we strive to provide the quality and convenient healthcare that we would expect for ourselves and our family. We look forward to making you a part of our family!